To process a transaction, you need first to make sure the sender owns the asset he wants to transfer, and make sure he will not trade it twice. In the..
With politics overtaking the killing of a man in Bisadia by a sectarian group angered by accusations that he and his family had eaten beef, it was the turn of Congress vice-president Rahul Gandhi to visit the dead man's kin and express his "deep sympathie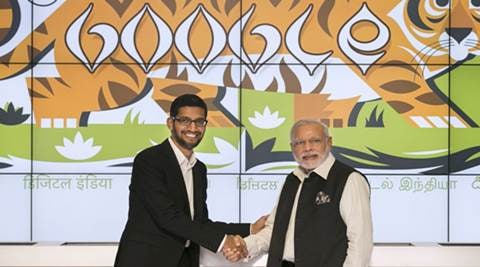 The pressure our education boards give is no laughing matter. The habit to study even by rote is ingrained. Yet, we are considered successful only once we get a certificate from US or England.
BJP's Bihar Vision summed up by a sympathiser.
Voicing her views on the dismal state of temple administration in India, and the movement to free Hindu temples from government control, Madhu Kishwar touches upon the key issues that threaten the temple ecosystem in India.
The San Jose Sojourn, if dissected objectively and dovetailed into the larger scheme of things, does present a mind-boggling grandstanding of Mr. Modi, the master strategist and tactician who by his meticulous mix of charms and coercion has laid down the script of a renewed world order.
We have had 16 Lok Sabha elections so far and 15 assembly elections in Bihar. Between 1989 and 1999 – in a ten year period – India witnessed 5 Lok Sabha polls in 1989, 1991, 1996, 1998 and 1999.
"A Silicon Valley father was telling his teenaged daughters and his wife: have you seen anything like this?"
Dr. Ashwath Narayan, MLA of Malleshwaram Constituency since 2008 launched Smart Swachh Malleshwaram programme. This initiative is in line with the Swachh Bharat Mission launched by Prime Minister Narendra Modi last year.