BJP's Bihar Vision summed up by a sympathiser.
Voicing her views on the dismal state of temple administration in India, and the movement to free Hindu temples from government control, Madhu Kishwar touches upon the key issues that threaten the temple ecosystem in India.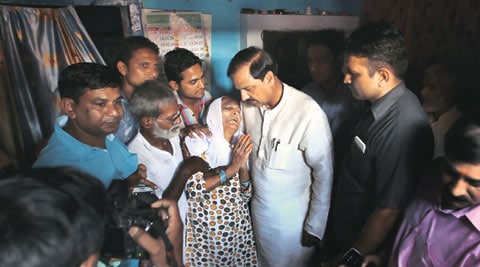 Danish's father Akhlaq was lynched allegedly by their neighbours in Bisara village in Dadri outside Delhi late on September 28 evening, following rumours that the family had consumed and stored beef.
The San Jose Sojourn, if dissected objectively and dovetailed into the larger scheme of things, does present a mind-boggling grandstanding of Mr. Modi, the master strategist and tactician who by his meticulous mix of charms and coercion has laid down the script of a renewed world order.
We have had 16 Lok Sabha elections so far and 15 assembly elections in Bihar. Between 1989 and 1999 – in a ten year period – India witnessed 5 Lok Sabha polls in 1989, 1991, 1996, 1998 and 1999.
"A Silicon Valley father was telling his teenaged daughters and his wife: have you seen anything like this?"
Dr. Ashwath Narayan, MLA of Malleshwaram Constituency since 2008 launched Smart Swachh Malleshwaram programme. This initiative is in line with the Swachh Bharat Mission launched by Prime Minister Narendra Modi last year.
Prime Minister Narendra Modi today addressed a public rally in Bihar's Banka district . This is PM Modi's first election rally in the poll-bound state since the five-phased election dates were declared.
At least nine people were killed and twenty others injured after a 20-year-old gunman opened fire at a community college in the US state of Oregon.
Setting the tone of a discourse on the rights of the digital Indian, entrepreneur and Rajya Sabha member Rajeev Chandrasekhar representing Karnataka State and Urban Bengaluru in the Parliament argued that when privacy is taken to the digital space its definition, permissibility and illegality aspects change.